Contradictory rumours are circulating : will Hillary Clinton's name be put on the ballots during the Denver Democratic Convention ? One day, the answer is "yes" ; then, on the following day, it is "no".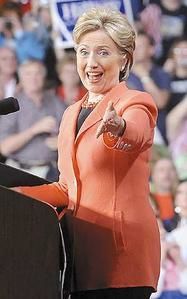 In fact, one thing is clear now, after hearing Hillary herself recently (see our article "Hillary reassures her supporters") and seeing Bill Clinton in the ABC interview : the Clintons would like to see their Party respect the choice of more than 18 million voters who chose Hillary during the primary elections organized throughout the country, from January to June.
What is the use of organizing such a complicated, long electoral process, if the final outcome is to ignore the voices of millions of people who went to the polls hoping their choice would be respected ? Why should the delegates who stand for Hillary give up eventually and not be given the permission to vote for her ?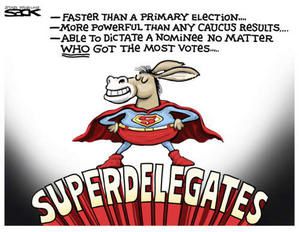 The rules of the Party are clear : the delegates are to vote during their convention, and their vote is entirely free. They can do what they want : it is intolerable that the DNC, Democratic National Committee should try to intimidate them into voting for ONE candidate only. HILLARY HAS ONLY SUSPENDED HER CAMPAIGN, which means she still has an important number of delegates.

Moreover, what is new this morning is that finally, the delegates from Florida and Michigan will have the right to vote and will all be counted, contrary to what had been decided at the end of May. This is a request made by Obama and we may wonder why, as he lost the two states, which means there will be additional delegates for Hillary. His main motivation is of course to try to please voters in both states, as winning Michigan and above all Florida will prove crucial in November. It would have been a terrible handicap for him to be impopular in these two states.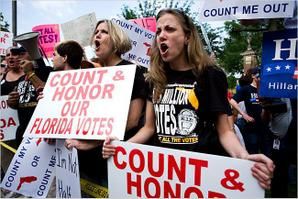 But the second reason may be more worrying : Obama has asked all the delegates in both states to be fully stated because he knows that Hillary will finally renounce, that the Party, and his own team, has threatened her in such a way that she has no choice but to comply. She will be accused of worsening divisions inside the Party if she asks for her name to be put in for nomination : this is what is being said currently. Hillary can't afford to do that if she wants to preserve her political future.

Democrats are deeply divided. Reconciliation, once hoped for, has not taken place. Bill Clinton is the best symbol of this persisting rancour, resentment. So what they fear is that if they do not unite unanimously and unambiguously behind Barack Obama in Denver they will offer the whole country an image of division and quarrel. That could of course have a very bad impact on future voters, especially on Independents. They would show that they cannot be trusted, they are not able to get along, so how could they reconcile the country ?

We understand such arguments. It may be true. But on the other hand, as Hillary said a few days ago, it would enable the party to accomplish a catharsis, as in a Shakespearean tragedy. A lot of Democratic voters who are staunch Hillary's supporters have got the impression that Obama has "stolen" this election. They claim - and they are right- that he was not ELECTED, he was APPOINTED, by the DNC. Indeed, on June 3rd, he did not have the magic number of delegates, necessary to clinch the nomination. So what did the DNC do ? They urged superdelegates to give Obama their support, in order to put an end to the primary election process. It was a decision made by the leaders, like Howard Dean or Nancy Pelosi, not by rank-and-file voters.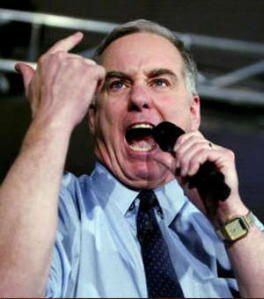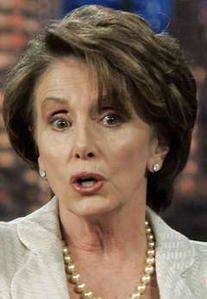 And it is not fair. It is not fair, because it happened after months of loyal fight. It was clearly a lack of respect for the voters. And these voters could well decide, for the first time, even with a broken heart, either to stay at home in November, or to go and vote for the Republican candidate.