"I had a dream" : here is a sentence echoing the famous speech made by Martin Luther King in 1963 and that could be pronounced today by a lot of American people, especially the young.
The use of the preterit "had" instead of "have" would be a way for them to insist on the force of their disillusion.
Their dream has passed away : now it is time to wake up.

And this is apparently what a lot of people have been doing over the last few days, young people in particular.
In less than two months, Barack Obama has achieved quite an astounding performance, never equalled before : he has succeeded in disappointing everyone who believed in his favorite word "Change" and his meaningless promise "Yes we can".
Everyone, except the DNC...

The polls just released are telling us Obama is losing ground among all categories of voters.
This video explains the story of his extraordinarily rapid descent into hell :


As we see here, there are now no issues which are favorable to Obama. People simply do not trust him, even as far as the economy is concerned. They have now more confidence in McCain in order to solve the economic problems than in Obama (McCain leads by 9 points on this issue !). And this is a new dramatic development. So far, Obama was seen as not credible as Commander-in-chief, but at least, voters thought he was reliable on the economy. Now they mistrust him also on this subject.
But The most striking and alarming piece of news for Obama is undoubtedly his double digit decline in the support of young voters : it is often said and thought that young people are naïve and gullible, that they can be deceived and trapped easily. Well, American youth are showing remarkable insight, which is quite encouraging for the future of the country. They have apparently come to understand too the real nature of Obama candidacy : it's all about himself not about his country. A 21st century Narcissus...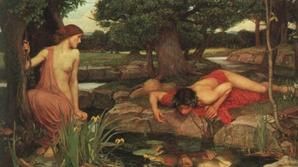 And as far as the youth is concerned, the stronger the love, the stronger the disenchantment.
They had a dream that there was a man ready to change America for the best.
They had a dream that this man was a successor of one of their historical heroes, Martin Luther King.
They had a dream that he would give them a new hope, a new perspective for the future.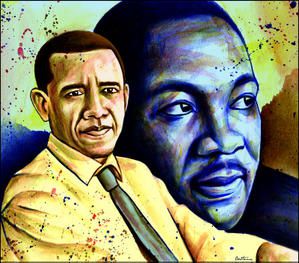 But now the dream has turned into a nightmare...
A nightmare which definetely must not become reality !