A woman vice-president ? Congratulations, Mr McCain !
We have just learnt that John McCain has chosen Sarah Palin as his running-mate.



Mrs Palin is the current Alaska governor. She was elected two years ago. She is forty-four years old.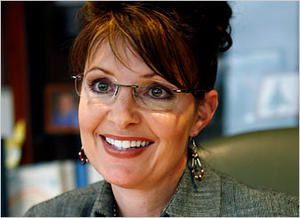 After the Democratic farce played in Denver, the parody of democracy, the Republicans are taking the upper hand in the media with this HISTORICAL CHOICE.
So congratulations to John McCain : this is a very intelligent choice. In this way, he may hope to convince all the women voters who voted for Hillary during the primaries to vote for him....

What's more, the Republican party makes history : they are the ones who dare put a woman on the ticket for this 2008 election, a choice that the Democratic Party has not been able to make (whereas they had dared do it in 1984 with Geraldine Ferraro) !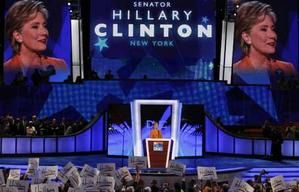 One thing is sure now : Hillary's supporters will have less hesitations in November to vote for a Republican for the first time in their life.

Shame on you, Democratic Party !