"United We Stand, Divided we fall"
Version anglaise ; version française en-dessous
History sometimes offers ironical similarities between France and the USA.
Today, in the French city of La Rochelle, the French Socialist Party has just ended its annual summer meeting (called "Université d'été"), only a few days after the Democratic Convention in Denver.

There are amazing parallels to draw between the French and the American left-wing parties, but the most striking one is undoubtedly the state of division in which they currently are, which has led them to past defeats in elections, and is bound to drive them to even more electoral debacles in the future.

In France, Socialists are divided over the question to know who will become the next leader of the Party next fall : the competition is due to be tight and fierce between Ségolène Royal, former candidate to the 2007 presidential election, Bertrand Delanoë, the mayor of Paris, and Martine Aubry, the mayor of Lille.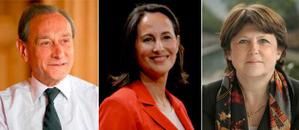 It would have been normal for Ségolène Royal to be the new boss, as she was selected by militants to be the candidate in the 2006 presidential primary, but apparently, the Socialist Party has never totally accepted her, and has been in a hurry to find other contenders, though far less credible, less charismatic, and less famous. Ségolène is a brilliant woman, whose popularity is huge in the country. She would have been an extraordinay president in a country which, like the USA, has never had a woman president and only one woman Prime Minister (Mrs Edith Cresson, who was François Mitterrand's Prime Minister from 1991 to 1992). But her party was simply furious when Socialist voters nominated her for the presidential race, as she has always been an outsider to the Party.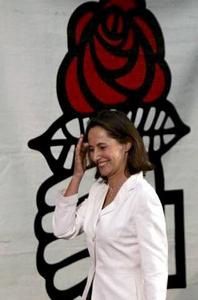 So they have done their best to discredit her throughout the electoral campaign, instead of helping her, which inevitably resulted in her defeat against Nicolas Sarkozy in 2007. It was clear they would have preferred Dominique Strauss-Kahn or Laurent Fabius (the two other Socialist candidates) to be the nominee. So they took a revenge by doing their best to make her lose...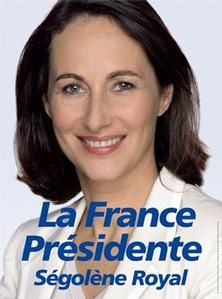 Doesn't it remind you of another story ?
A party which does not accept a woman as its candidate for the presidency ?
A party which does its best to prevent this brilliant woman from winning ?
A party which tries to impose another candidate instead, even if this candidate has no chance of winning ?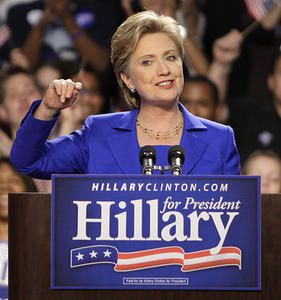 This appears so absurd...
And yet, this has happened...
This took place in two countries which are called democracies. Maybe the two greatest democracies in the world : in one, there was a Revolution in 1776 which led to the creation of the country. In the other one, there was a Revolution in 1789 which abolished privileges and led to the "Declaration of the rights of man and of the citizen".

And yet, those two democracies have done their best to shatter the hopes which were born from the exceptional careers of these two women : Ségolène Royal and Hillary Clinton.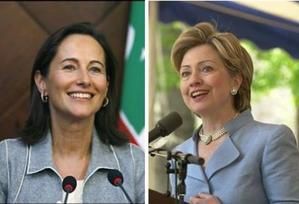 Their parties have done their best to destroy them, to eliminate them from the political scene. And this has generated terrible tensions, extreme divisions between the members of those two parties in both countries.
Democrats have never been so divided... The French Socialists are so divided that everybody in France now wonder if they will be able to win again an election one day, or if the party is not going to split...
One of the mottos of the USA is "United we stand". And, as we all know "Divided we fall".
This could be the slogan of the Democratic Party in America and of the Socialist Party in France.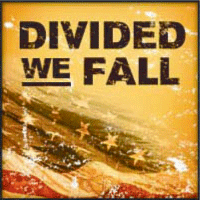 The question is : why ? Why have they preferred to take the risk of defeat ?
Because they did not want a woman as their leader ?
Simply incredible ! But alas, true...
We must not blame them. The only feelings we may have are compassion, pity, sympathy...
What a lack of maturity !

So how could they expect to win elections ?