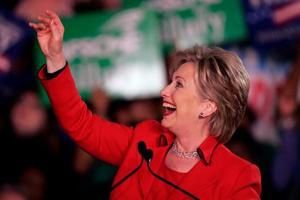 Senator Joe Biden has admitted that Hillary Clinton "might have been" a better choice as the Democratic vice-presidential nominee !

Today, everybody is laughing at him, saying he committed another gaffe and he has fuelled doubts about Barack Obama's faltering presidential campaign.

But they are wrong ! Mr Biden should not be criticized : he has only spoken the truth !

Speaking at a rally in New Hampshire on Wednesday, Mr Biden said: "Hillary Clinton is as qualified or more qualified than I am to be vice-president of the United States of America. Let's get that straight."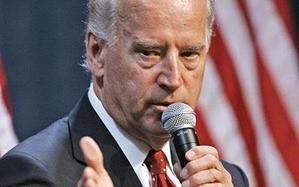 He continued: "She's a truly close personal friend...quite frankly, it might have been a better pick than me. But she's first rate, I mean that sincerely, she's first rate."
Thank you, Mr Biden !
The veteran Delaware senator was coming to Mrs Clinton's defence after a member of the audience asked a pointed question about her, but some say this is a gaffe, and it will be readily exploited by Republicans.


But I think Mr Biden should be congratulated for his wise words !
And now that he has recognized an undeniable truth, we only have to wait for Barack Obama to do the same :
let's wait for the moment when he says -at last - : "Hillary would have been a better pick for president than me." !