Vice presidential candidates have been at the center of a lot of rumors these days.

First, there are a lot of newspapers articles about Sarah Palin which try to make her appear as totally incompetent and as a real burden for John McCain now. The media which once adored this new political figure is now doing its best to ridicule her and to make people doubt her ability to replace McCain in the Oval Office, if something happened to him during his presidency...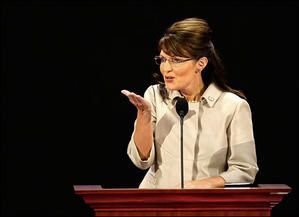 Some journalists are doing their best to "destroy" Sarah Palin politically. They have even been cheeky enough to write or say that John McCain should replace her as soon as possible not to endanger his candidacy. This is simply ridiculous ! Why should she be less qualified than Obama : she has more executive experience than him, being a governor.
This media backlash is a shame : once again, the press is renewing its propaganda and tries to impose Obama as the inevitable winner in people's minds...

But there is another rumor at the same time, which is even worse...
We still consider Hillary as the only Democrat able to win the White House. So we know she will run again in 2012 and probably win.
But something might threaten her chances to become president of the USA...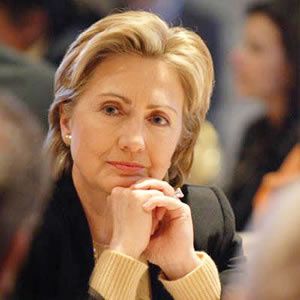 Indeed, an Internet rumor has been growing over the last few hours :
Joe Biden might drop out of the race after Thursday's debate, invoking health reasons, and be replaced by Hillary Clinton !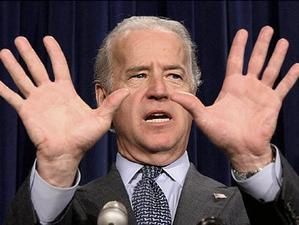 Maybe it is a joke, but if it proved to be true, that would be a terrible piece of news for all Hillary's supporters...

Maybe Obama has realised that what Joe Biden said a few weeks ago about "Hillary being a better choice than him" is true, after all




Maybe this is the only solution Obama has found to try to save his candidacy, which has been doomed since June when he stole this election from Hillary.

The latest polls show that he has failed to convince Hillary's voters to support him. Out of the 18 million votes cast for Hillary during the primaries, almost 10 million are likely to be lost. About 50 % of Hillary"s supporters have expressed their intention not to vote for Obama !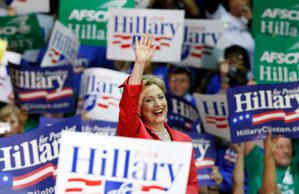 Now the problem is that Hillary has done everything her party has asked her to do over the last three months...

So we are worried today : if that were true, and she was about to be chosen by Obama instead of Joe Biden, her chances to run again for president would be destroyed forever. As Obama is bound to lose in a month, she would be associated with a loser. And her career would unfortunately be over...

Moreover, for Obama it would certainly not be a good idea as previous experiences have proved to be a failure.
Switching running mates in mid-campaign can really be dangerous; the last time it happened was 1972 when another Democratic senator atop the ticket, George McGovern, replaced another Democratic senator running mate, Tom Eagleton, with Sargent Shriver. Everybody rememebers what happened to the Democratic ticket then : Richard Nixon won the presidency for the Republicans !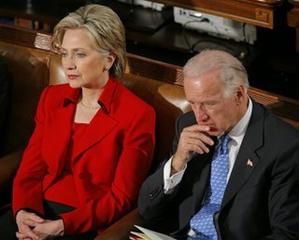 So let's hope this rumor will be nothing else but a rumor.

Those who said that an Obama / Clinton would probably be a "dream ticket" must be badly informed. It would be more appropriate to call this a "nightmare" ticket !