Sarkozy criticizes his "pal" !
Do you remember the love story between Barack Obama and the French president, Nicolas Sarkozy this summer ?







The French president had called Obama his "pal"...

Well, apparently the honeymoon is over.

Nicolas Sarkozy has begun to understand that Obama is nothing but words, words, words, and that to let him lead America and the world might prove to be dangerous for the planet.

Yesterday, a daily Israeli newspaper, Ha'artez, which belongs to the quality press, and which is generally reliable on its sources, reported that the French president considers Barack Obama's stance on Iran as "utterly immature" . Apparently, Sarkozy was referring to the meeting he had in July in Paris with Obama, when they discussed foreign policy, and he was quite appalled to listen to the Democratic candidate's propositions. Sarkozy called them "formulations empty of all content", according to "a top Israeli government source" !


Funny, isn't it ?
Nicolas Sarkozy has just found out that Barack Obama is an empty suit !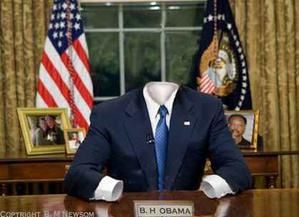 He should have read this blog before !



Moreover, Nicolas Sarkozy also said that Barack Obama is "arrogant".

"According to the reports reaching Israel, Sarkozy told Obama at that meeting that if the new American president elected in November changed his country's policy toward Iran, that would be 'very problematic,'" Ha'aretz reports. "Until now, the five permanent members of the UN Security Council plus Germany have tried to maintain a united front on Iran. But according to the senior Israeli source, Sarkozy fears that Obama might 'arrogantly' ignore the other members of this front and open a direct dialogue with Iran without preconditions."


Yes, Monsieur Sarkozy, it is true : Obama is immature and arrogant.

It is high time you realized this !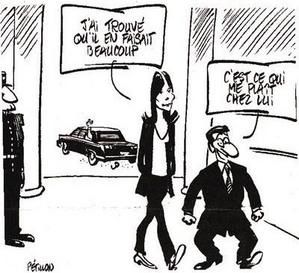 And I am sure we can believe you and trust your judgement :

as far as arrogance is concerned, you know a lot about it !