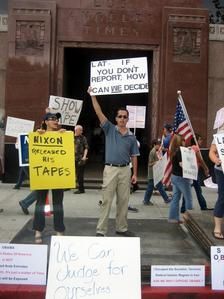 A demonstration is currently taking place in front of the building of the Los Angeles Times.

Protesters are asking the newspaper to release the video tape showing Barack Obama attending a farewell party for Rashid Khalidi.

(see previous post : http://hillary.meilleur.choix.qu-obama.over-blog.com/article-24234160.html )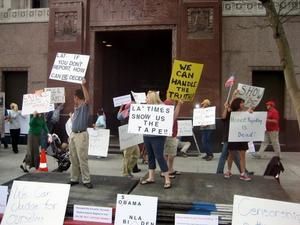 On the placards, slogans like "Free the tape" or "Nixon released his tapes" can be read...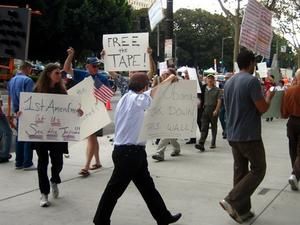 CNN and Fox News are covering the event.

These pictures have just been posted on another anti-Obama website.
http://www.mererhetoric.com/archives/11275008.html




Thanks to our friends the PUMAS who have come in great numbers to try to convince the LA Times to show American voters who Barack Obama really is, before it is too late...