Dems are crossing the aisle BIG TIME
Americans living in Israel have started to vote. And, one more time, actual voting polls contradict all the polls previously propagated by the MSM.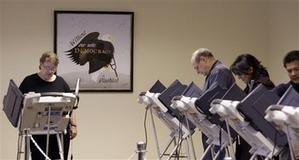 Voters use accessible voting machines during early voting Thursday, Oct. 30, 2008


76% of polled voters voted for John McCain.
And that while less than one out of four voters is a registered Republican.

This means that 46% of Dems crossed the aisle and voted for McCain.
By contrast, only 2% of registered Republicans voted for Obama.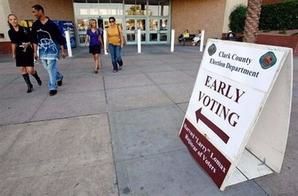 The MSM repeats that early voting seems to favor Obama : propaganda...




Such results are significant as almost half of the 42,000 U.S citizens registered to vote in Israel originate from key swing states such as Florida, Ohio and Pennsylvania. They could reflect a strong and unpolled undercurrent. So much for the generally propagated notion of a strong support for Obama among the Jewish vote. Pretty much torpedoed that one!
The exit poll was commissioned by Votefromisrael.org, an independent, non-partisan organization dedicated to promoting voter registration and participation amongst American citizens living in Israel.
Puma anyone?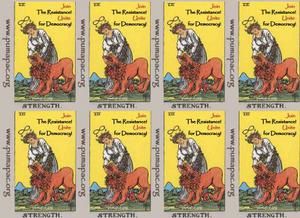 Article written by : FRENCH NAIL