Largely Pink as a Flock of Flamingos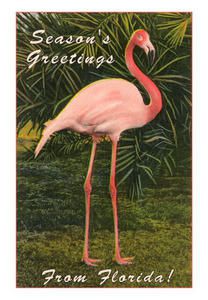 Florida has already started to vote. The Obama camp is elated. All day long they point to a massive Democrat participation (54%) vs. Reps (30%). About 1.4 million have already spent hours in the sun lining up to vote.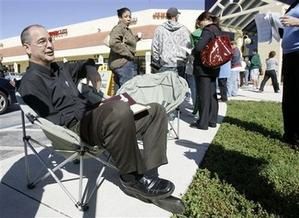 John Yeager sits on a chair as he waits in line for early voting in Miami, Tuesday, Oct. 28, 2008.(AP Photo/Alan Diaz)
Still, the major problem is that Dems are crossing the line in droves.

And if they stand hours in the sun it is not always to support Obama, but to make sure of his demise.
According to an LA Times/Bloomberg poll (Yes, THAT LA Times which endorsed Obama and refuses to release a tape of Obama celebrating Rashid Kalidi a former PLO spokesman and notorious anti-Semite) of those who voted early in Florida, McCain leads Obama 49-45%.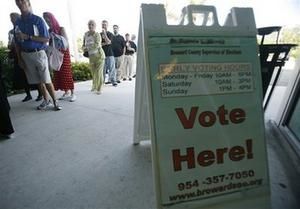 Early voters stand in line Monday, Oct. 20, 2008 to cast their early ballots in the Florida election. Earlier in the day, people had waited up to four hours after mechanical problems caused delays in some voting machines





And Republicans continued to show a traditional strength, leading 50% to the Democrats' 30% in the 1.2 million absentee ballots already returned.


Florida will stay Pink just as its Flamingos...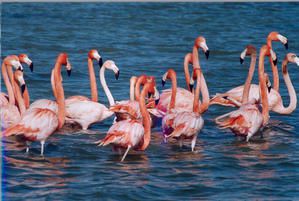 Article written by : FRENCH NAIL