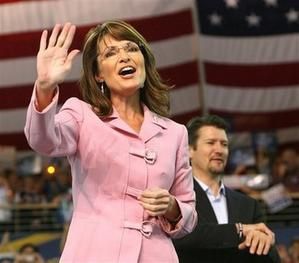 Republican vice presidential candidate Gov. Sarah Palin and her husband Todd take the stage at a rally at the Silver Spurs Arena, in Kissimmee, Fla, Sunday, Oct. 26, 2008. Earlier, Palin campaigned in Tampa. She heads to North Carolina Sunday night


The attempt made by the media to lynch Sarah Palin is a success.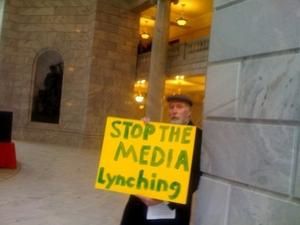 The Republican Party has probably been afraid by the political consequences of the revelation that 150,000 dollars have been spent on Sarah Palin's clothes and make up.
So they have decided to give up, instead of standing defiant.

They have ordered Sarah Palin to give the clothes back and to wear her old clothes.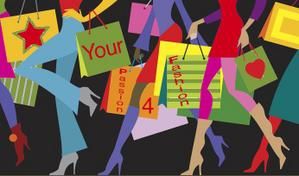 This is totally ridiculous.

And it is a major strategical error.

By letting the media and their adversaries intimidate them, the Republicans thus recognize that they have done something wrong, and voters will consider the whole affair as such.

And by obliging Sarah Palin to give her clothes back, they are distancing themselves from her, and they are implicitly accusing her of being responsible for this mess.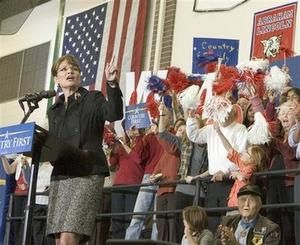 Republican vice presidential candidate, Alaska Gov. Sarah Palin, speaks during a campaign appearance in Sioux City, Iowa, Saturday, Oct. 25, 2008


In brief, nothing new...

Sarah Palin is being ridiculed by her own party.... But we know how political parties treat women...
Hillary has been a perfect example this year...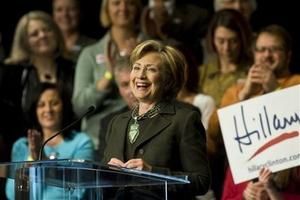 Sen. Hillary Rodahm Clinton, D-N.Y., speaks at the Utah Cultural Celebration Center Saturday, Oct. 25, 2008 in West Valley City, Utah. Clinton told supporters that Democratic nominee Sen. Barack Obama, D-Ill. needs their help and that Republicans are responsible for the country's economic crisis



Poor Sarah Palin !
She is probably learning what national politics means for women...



But she'd better get used to it. If she becomes vice-president next week, she will probably be held responsible for all the mistakes that John McCain will make...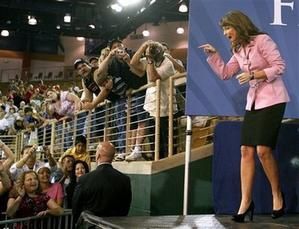 Still the same old story...